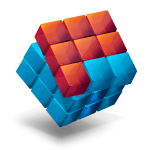 Getting Started with Adobe Captivate Prime – Uploading your Learners « Rapid eLearning | Adobe Captivate Blog
You may well have heard about Adobe's new Learning Management System (LMS) – Adobe Captivate Prime. Prime is incredibly simple to use, and it's fun to sign up for a free trial and easy to add courses, even get started sharing your courses with learners.

In a live demo of Captivate Prime this week, I included a number

of such mini-lessons as I walked through each of the basics you might use when getting started with Adobe Captivate Prime.